From April 2nd: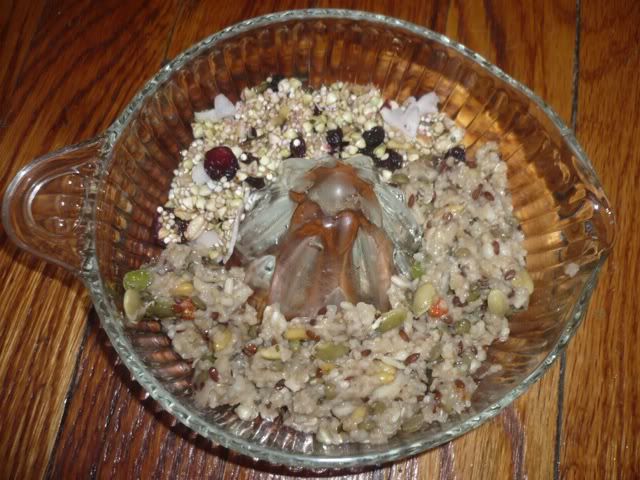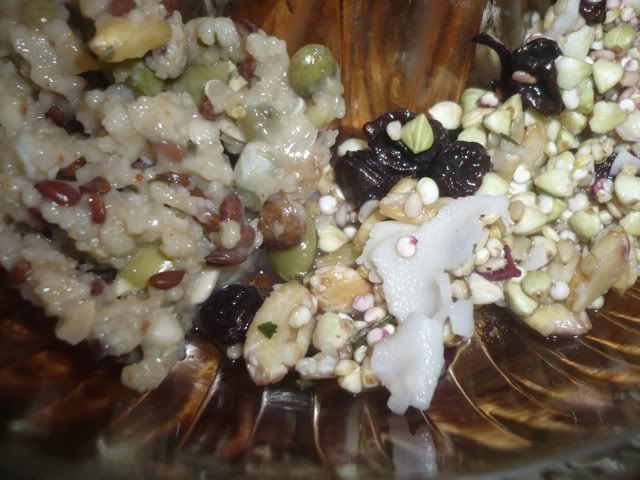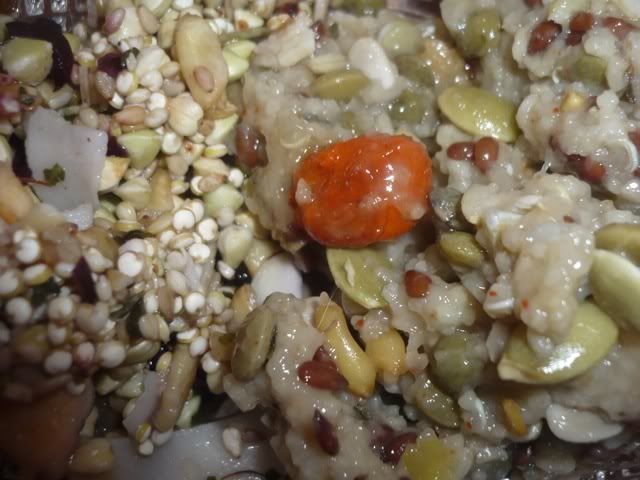 Half Quick Serve and half Mayan Gourmet Mash.
From the 3rd: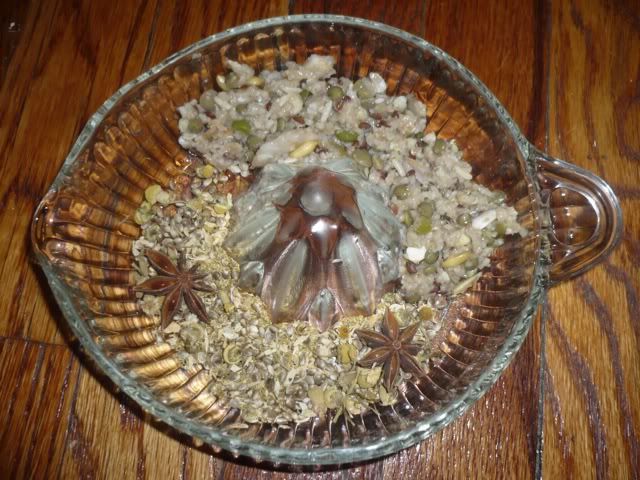 Half Mayan Gourmet Mash and the other half is a mixture of hemp seeds, chamomile flowers, and star anise.
From the 4th: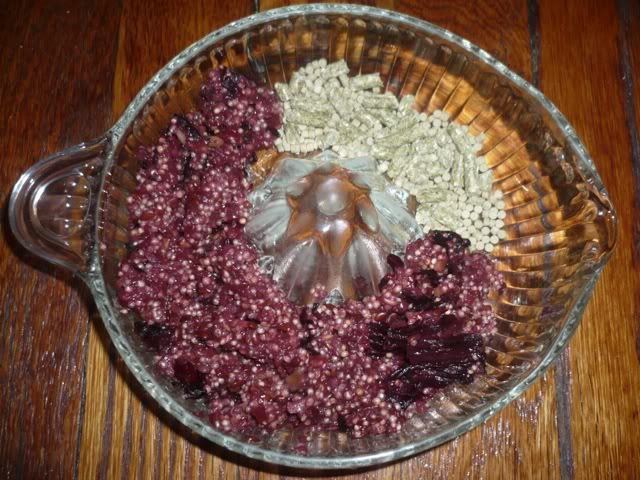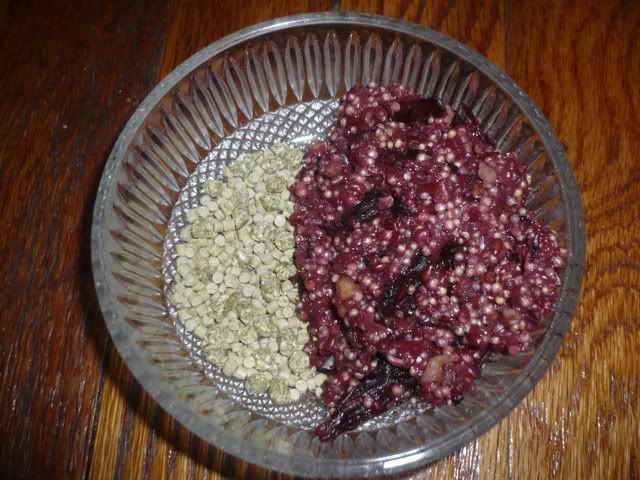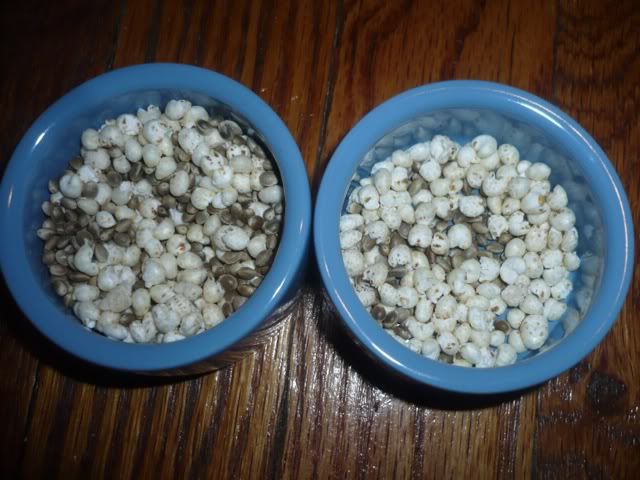 I think the purple stuff is either African Sunset or Bolivian Blast. I don't actually remember, sorry. The other part is Harrison's Adult Lifetime Fine and Totally Organic Pellets. I crushed up the Totally Organic Pellets for the parakeets because I love them. The side dish has puffed quinoa and hemp seeds.
This dish is also from the 4th so I guess it was dinner.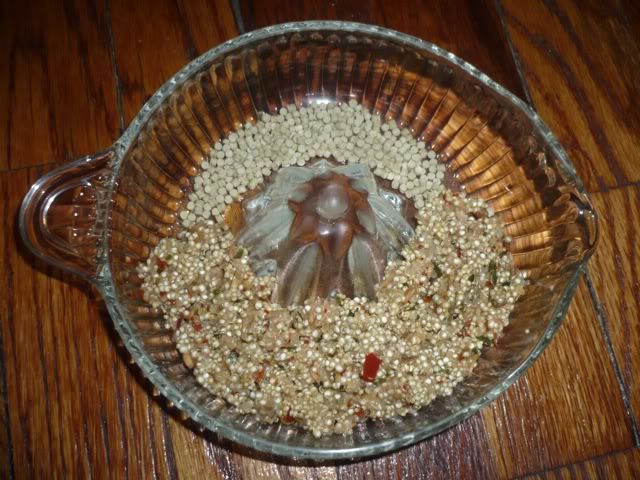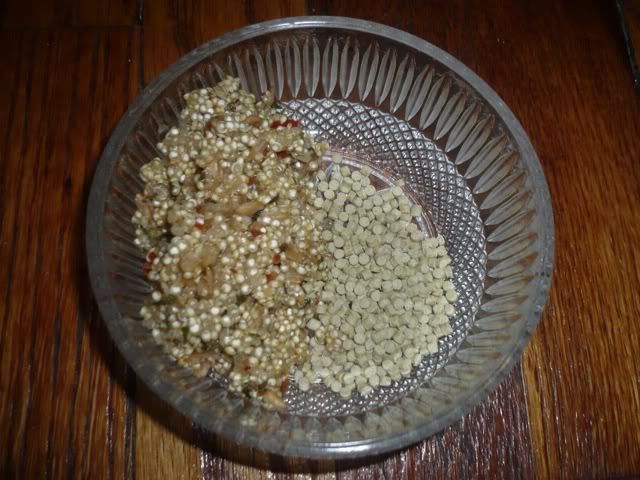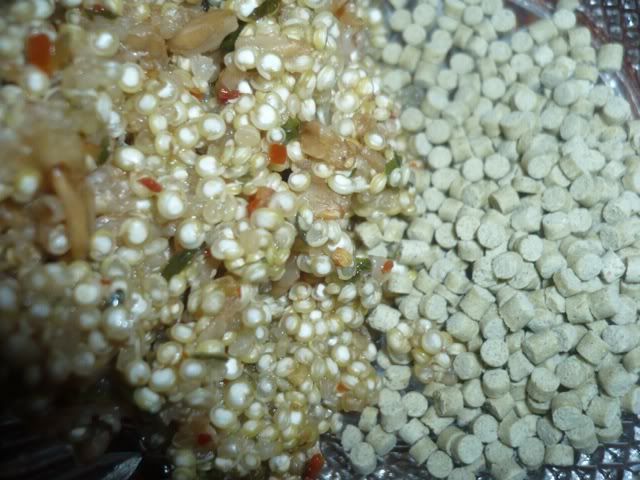 I'm almost 100% positive this is Bolivian Blast with Harrison's on the side.
From the 5th: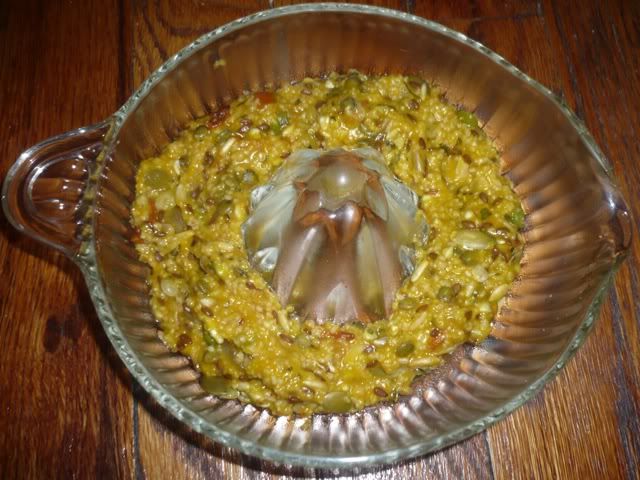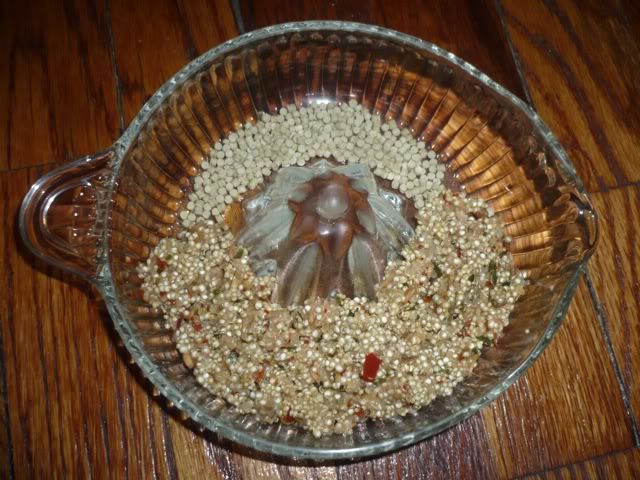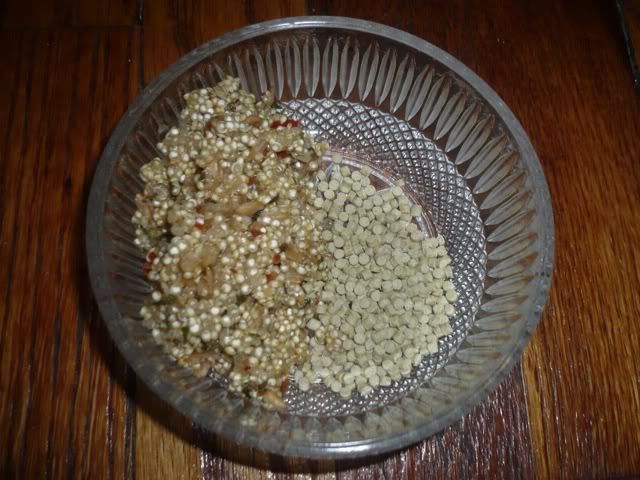 Mayan Gourmet Mash with red palm oil.
From the 6th: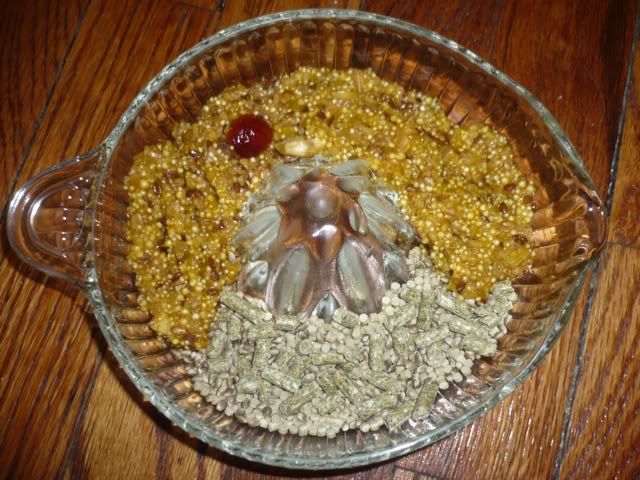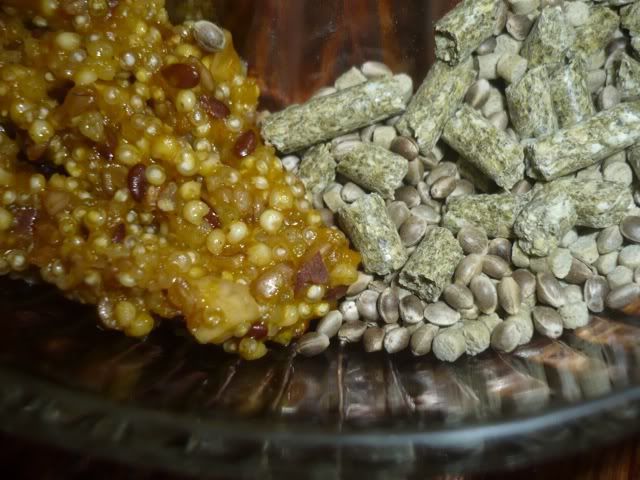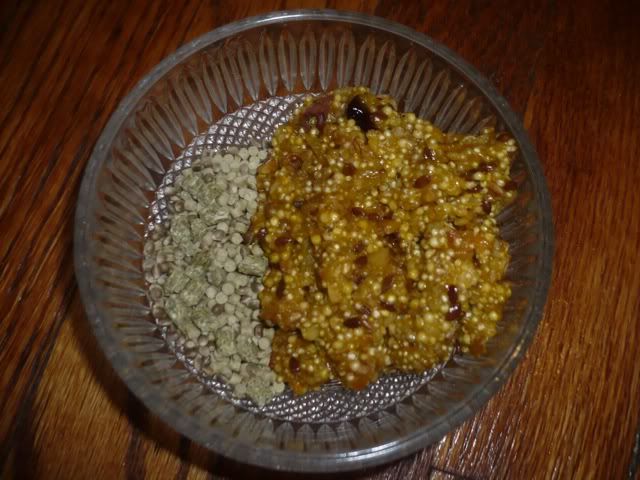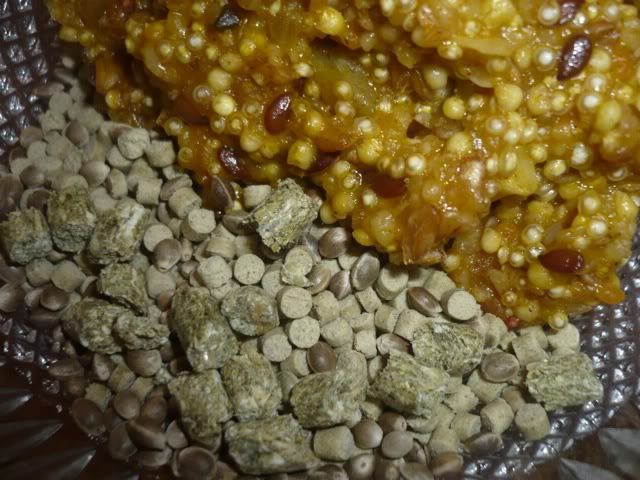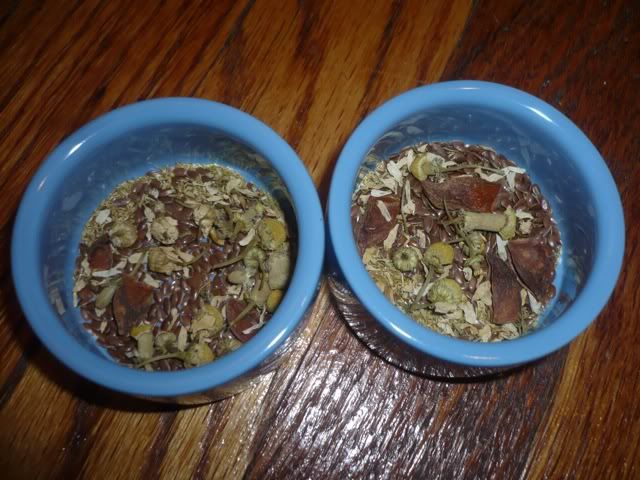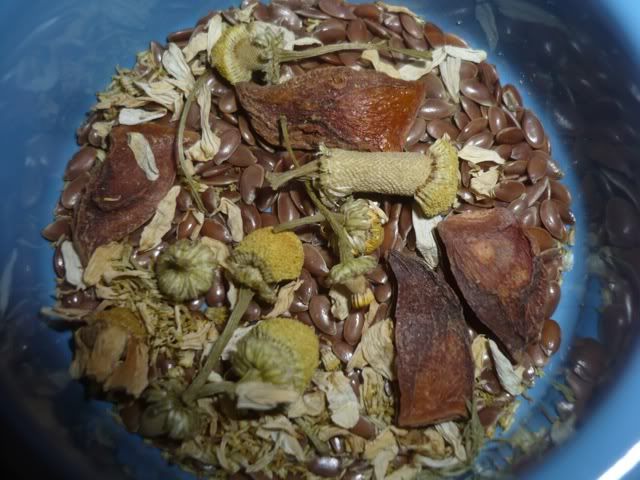 Okay so this is the African Sunset, not the purple stuff. I can tell by the big red berries that look so much like goldenberries. So that means the purple stuff was most likely Bolivian Blast. There is a possibility that it was Mango Medley but I don't think so.
I did cook up a batch of Mango Medley for one of their recent meals but I don't seem to have any pictures of it. The other stuff is a mix of Harrison's, Totally Organic Pellets, and hemp seeds from Avian Organics. I will have to get another bag with my next order.
The stuff in their blue dishes is a mix of star anise, chamomile flowers, and flax seeds.
From the 8th: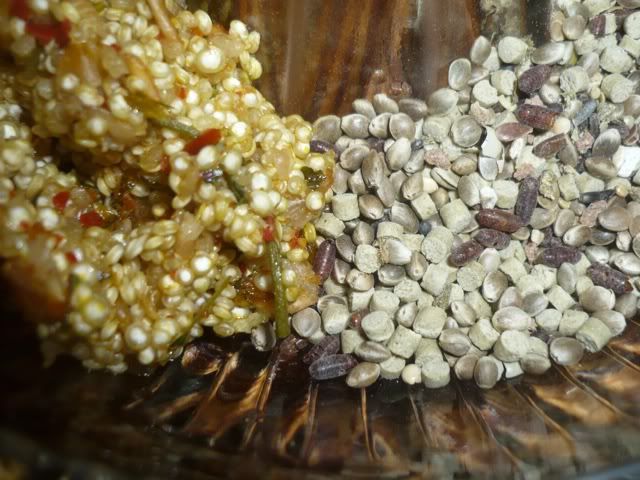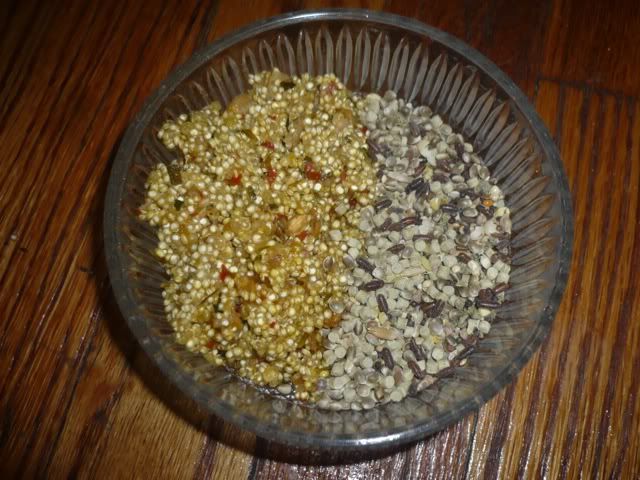 Since this breakfast is from the 8th and I have no pictures from the 7th I think that must be the day I cooked the Mango Medley. This breakfast is half Bolivian Blast with red palm oil and the other half is a mixture of Bag O' Bugs, Harrison's, and hemp seeds.
Those are the most recent meals. I'm going to make something yummy for them this morning and will post pictures of that later.
I love Avian Organics food and so do my birds. I'm so happy I was able to catch that great sale on Bolivian Blast because it is one of my favorites.